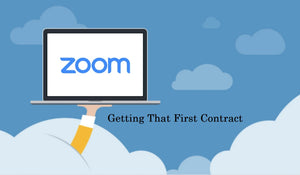 While we celebrate the surge in new organizing, the challenge is to make sure the workers become covered by a union contract. The average time to get a first contract is 465 days, so the union needs to keep members' morale up while you're negotiating. 
In this session participants will learn how to create leverage to make the boss negotiate, and how to immediately set up a union structure in the workplace that mobilizes all of the workers.
We will look at strategies for finding the employer's vulnerable points as well as how to create a movement—in the workplace, in your geographic area, and in the general economy—to get a contract quickly.
Our emphasis will be on creating power rather than relying on the NLRB or on political favors.
Bill Barry will be the instructor.  Bill was an organizer for several unions, across the country, for 20 years and then was the Director of Labor Studies at The Community College of Baltimore County for 15 years.

When:    November 2, 2023
Where:   Zoom
Time:     6:00 - 7:30 p.m. (EST) 
Fee:        $40 (book included -  Getting That First Contract)

A Zoom link will be send one week prior to the event.